TENNIS & PICKLEBALL AT PENINSULA
Eight rubico tennis courts and four hard court pickleball courts form the focal point of the Racquet Club. A bustling group of both tennis and pickleball players fill the courts with matches and clinics. A ball machine is also available to help you practice your strokes and get ready for your next set. Members are invited to play in our men's, ladies, or mixed doubles groups to join in the fun! Call the tennis shop for more information at (251) 968-4164.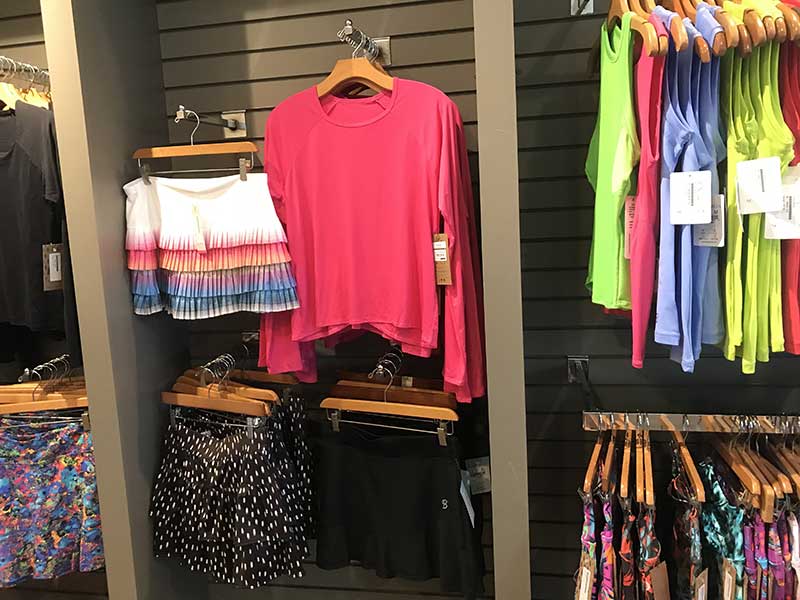 TENNIS SHOP
Stop by the fully stocked tennis shop and let our friendly staff get you ready to hit the courts. Peninsula is home to one of the only tennis shops in the area and features tennis apparel from brands like Donna Jo and Lucky in Love. They also stock a selection of Scout bags as well as t-shirts and gifts. Shop Peninsula!
TENNIS INSTRUCTION
At Peninsula our dedicated tennis professional, Tim Holmes can provide the instruction you need to improve your game. Individual lessons are priced at $30/half hour or $50/hour. Group lessons are priced at $60/hour for 2-4 players or $65/Hour for 5 or more players. To book a lesson please call the tennis shop at (251) 968-4164.